House Painters who get the job done to your standards
Professional house painters can mean the difference between an okay job and a complete transformation to the look and feel of your home. This is an area where trade meets artistry and you actually do need professionals who have expertise and an eye for detail.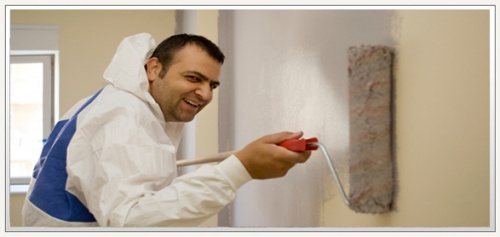 Remember – you will be living with the new paint job for years to come so it has to be done exactly as you wish.
Top the Lot house painting services provide:
Reliable and reasonable quoting
Efficient and timely house painting
Impeccable quality, down to every corner and skirting board
Constant communication to ensure you are happy with progress
Neat and tidy workers who clean up after themselves
Central coordination so you don't have to worry about a thing

Friendly professionals who care about their work
When you have tradespeople in and around your home for any period of time you need to know they are trustworthy and reliable.
We keep our team small and hand picked at Top the Lot so we can personally guarantee not only everyone's credentials but also vouch for their integrity and work ethic.
With every job we work to a 100% satisfaction guarantee.